Troon & Barassie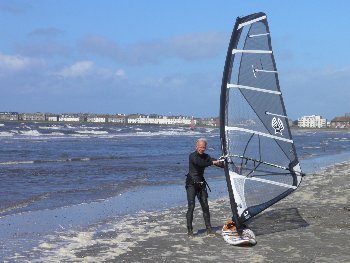 Troon is under 2 hours drive from Edinburgh. It has larger, gentler waves and less chop than Gullane. A Southerly or SW wind is best. The main beach is near the Golf Club, just South of the town. You will be directly under the glide path for Prestwick airport.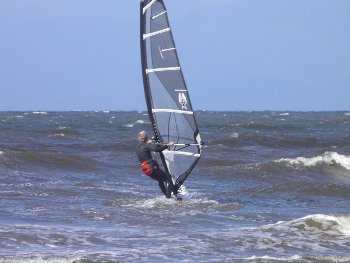 Beware of the offshore rocks, slighly upwind. These are covered at high tide.
Barassie beach, just North of Troon, is also popular. Try Barassie if the wind is onshore at Troon.
Troon has facilities including free parking, public toilets, a supermarket, restaurants, guest houses and hotels.
Barassie Weather report: beachstats.com